DRAIN CLEANING
As the owner/ operator of DrainJet Geoff White is a Licensed Plumber, and although we don't do any general plumbing, this background gives us an advantage when dealing with internal sanitary and stormwater drainage, to complement this we also have years of experience dealing with water authority assets from HCB's to retics and a large amount of experience working on Council SWD's.
We also know our drain cleaning equipment back to front, as we don't just clean drains we also build and maintain our own drain cleaning and combo units. This extra knowledge helps us understand how to get the most out of our trucks and give our customers value for money on site.
Please contact Geoff if you require more detailed specifications than those listed below.
Toyota Landcruiser Jet
Built on a Toyota Landcruiser 4.2 litre turbo diesel cab chassis, using a PTO to run the 4025 US jetting pump 95 LPM @ 4000 PSI, creating a small drain cleaning unit that can go anywhere and do most of the tasks a truck can do. Unit can clean diameters 90mm to 450mm.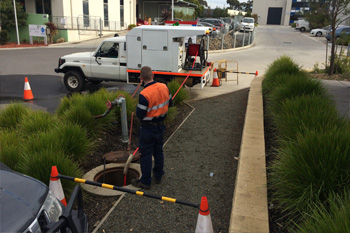 Jet Truck
Built on a 10.5t Isuzu Truck, using a 150HP turbo diesel Perkins to run the Uraca pump 314 LPM @ 2400 PSI. With this larger than average pump, we can clean diameters 90mm to 2m and above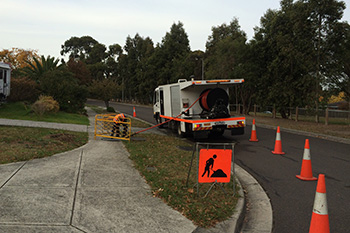 Combo Jet/ Vac Truck
DSC Extractor Combo Truck, Increased CFM vacuum using a 6" boom with the ability to vacuum up large debris objects quickly and efficiently. Using a splitbox PTO to run the MS50 US jetting pump 263 LPM @ 2200 PSI & Hibon blower 2400CFM @ 16" hg. Unit can clean diameters 100mm to 2m.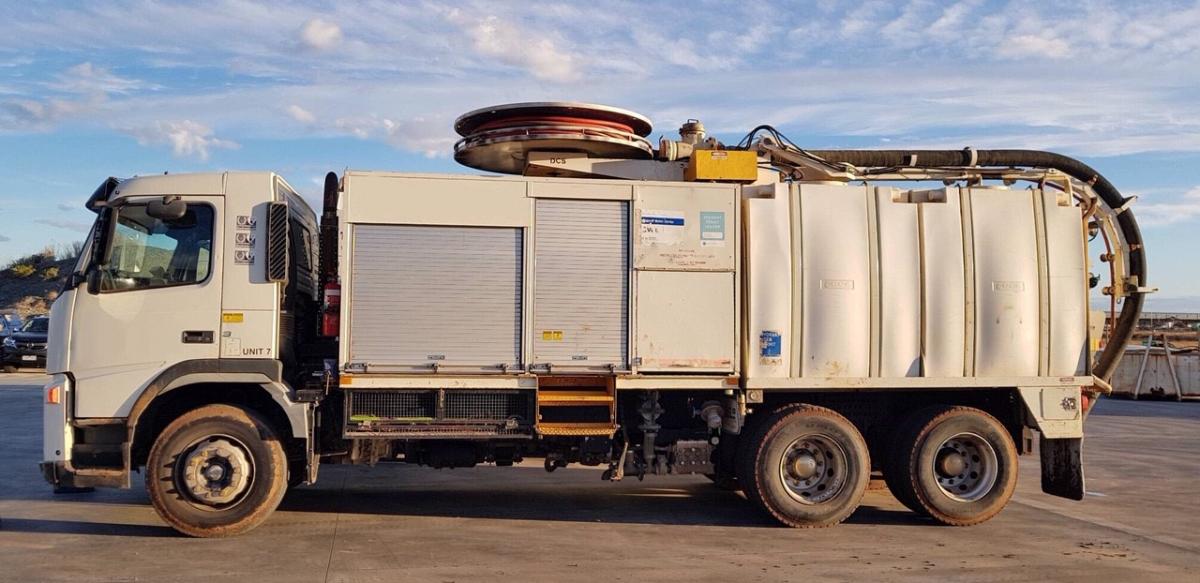 Easement Reel
Custom tight access easement reel with 150 metres of 1" jet hose.
Unit is 850 mm wide so fits into almost any backyard.
Unit transported on custom trailer.